Hi Everyone,
Hope those of you who joined us Friday night at the MPR for Bingo Night had a great time. For those who can wait until the next bingo meet up, this bingo review found here should give you something to do!
I can't resist, but have to say, "I Told You It Would Be Fun!"
The stage, the lights, the microphone, the adoring fans! That's show biz! Well, maybe I'm getting a little carried away.
Two additional fans of you boys, by the way, are Stephanie Hitchcock and Heidi Boaz from the PTA, who asked me to forward this nice note to the Pack: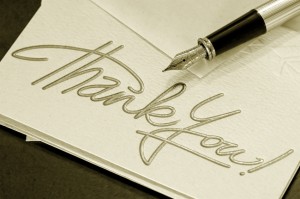 Amazing thanks to all of you who brought us another successful Bingo Night!
Stephanie and Lynda you have once again provided our Coyote families with the best event of the year! Thank you for covering eveything from filling a car so full of pizza that it steamed the windows to zero visibility ...to buying the prizes and itemizing the hundreds of rsvps and dollars ... to checking supplies and coordinating our scout support. The night was everything our families expected it to be. You are a great team and PTA has been so lucky to have you chair our event together for the past several years.
Dolly and John, thank you again for your ongoing partnership- please pass our thanks from PTA on to all CCGS and Pack 1776 participants who made this night complete. I think the community element of this night creates a complete picture and makes Coyote Creek shine with pride. We love the tradition we have with both scouting groups and it is made possible with your personal generosity and leadership.
Thank you Mr. Alpert for staying the extra hours after a big tech day to support PTA. You are always so willing to be visible and welcoming for our families. The kids will always remember nights like this. I loved that you shared a vision for TWO Bingo nights next year so that more families can participate. You truly know what families appreciate.
Special thanks to super scouting moms Meena and Judy for working the check-in table with a smile...and to Renata for taking the FINAL yearbook photos, showing up with a carload of girls to help run the kitchen and for always being willing to jump in where needed.
Thank You!
Stephanie & Heidi
That's a Wrap. See you at the next pack meeting,
Cubmaster John
Hi Everyone,
Just of few notes on Bingo Night:
Scouts who signed up on the Evite, but did not sign up/pay their $5/head to the PTA should not attend. The school is very strict about this, and has a list at the door. Pack 1776 isn't running this event, we're just guests, helping out, so the PTA is calling the shots.
Scouts who are paid in full, signed up on evite, please remember to wear your Class A (fancy duds) uniforms. No stage time, without the proper gear. Also, we'll behave like gentleman scouts, given that we'll have a big audience. No shyness either, we'll have fun together.
Scouts who did not sign up on the evite, but are going, feel free to join us. Come in your uniform.
Ada and I will be preparing a final list tomorrow before the event as you arrive. One by one, I'll be calling guys to the stage for individual rounds, along with a girl scout, and we'll read the numbers/letters.
We'll keep in moving along, just like Blue and Gold, so they can exit the MPR on time.
Sound like fun? It is. That's show biz!
Cubmaster John
The Boy Scouts of America released its 2011 Report to the Nation today. In this report, there is YOU!  Watch the video and see some highlights of the accomplishments that you were part of. Find out more about the report here.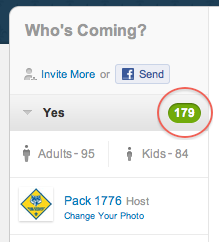 Pack 1776 families,
Blue and Gold is this Friday! Have you looked at the evite lately? 179 people!! Together with our guests and volunteers, this will be our biggest B&G ever! Thank you everyone for the overwhelming response! We'll see you all at the banquet.
Happy 102nd Birthday, Boy Scouts of America!  

Stella the Webmaster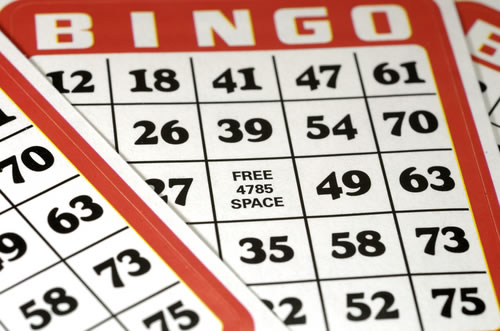 Hi Everyone,
Just a friendly reminder that coming up is the Coyote Creek PTA's annual bingo night.
Every year, we, the cubs of Pack 1776, are invited to help with the games, by actually calling out the letters and numbers at the big games. We team up with the Girl Scouts as well.
Committee Chair Steve Jackson and I will Emcee the event, and provide the tracking of the event, and we want as many scouts to come as possible, to join in the fun.
In the Friday Folder at school, you should have received the invitation to RSVP for the evening. The cost is $5 per attendee. If you are going, and want to join Steve and me, you must let us know (watch for an Evite), and wear your fancy class A uniforms. Move quickly, however, because the event sells out quickly.
Now is your chance to stand on the stage at the MPR, and talk through the microphone. Good training for you future game show hosts (or rock stars!) in the pack.
See you soon,
Cubmaster John
Here is the note from the Coyote Howler:
Family Fun Night
Join us for Bingo Night on February 24th from 5:30pm - 8:00pm in the MPR. Admission is $5.00. Please RSVP by February 17th. For further information please contact Stephanie Tovani at tovani4@sbcglobal.net or Lynda Gann at Lynda@LyndaGann.com.
What a fun and exciting event!!!  I hope everyone enjoyed it.  Here are the results from Pinewood Derby Chair Harry.
Heat Results
Group Standings
Group Statistics
Design Awards

Best Paint: James S.
Most Creative: Brian L.
Best Military Vehicle: Joshua D.
Most Realistic: Andrew L.
Most Detail: Nicholas F.
Funniest: Emmett L.
Most Futuristic: Ryan F.
Spirit of Scouting: David X.
Judges Choice: Jack P.
Don't forget to check out the pictures on the Pack photo site.