Date: Sunday, March 23, 2014
Time: 9:00am (Arrive by 8:45am for flag ceremony and safety talk)
Location: Black Diamond Mines Regional Preserve
Meeting Point: Parking lot ~ a mile beyond the visitor center (37°57'33.9"N, 121°51'46.8"W)
Attire: Class A or B
Awards: Highlander patch and the Black Diamond rocker patch
Parking Fee: $5
RSVP: Evite
Contact: Hiking Chairs - Teresa and Ajay
The hike will take place on Sunday, March 23rd at 9 am. Please arrive by 8:45 am for the Flag Ceremony and safety talk. There is a fee for parking.
We will meet at the parking lot that is a approximately a mile beyond the visitor center
(GPS Coordinates: 37°57'33.9"N, 121°51'46.8"W)
We will hike up the hill to the Rose Hill Cemetery and then backtrack to the Black Diamond Trail to the trails above the mine. The trails will pass by some of the mining features that the Scouts can explore.
This hike does include some steep climbs. Please dress appropriately for the weather and bring plenty of water.
Sincerely,
Hiking Committee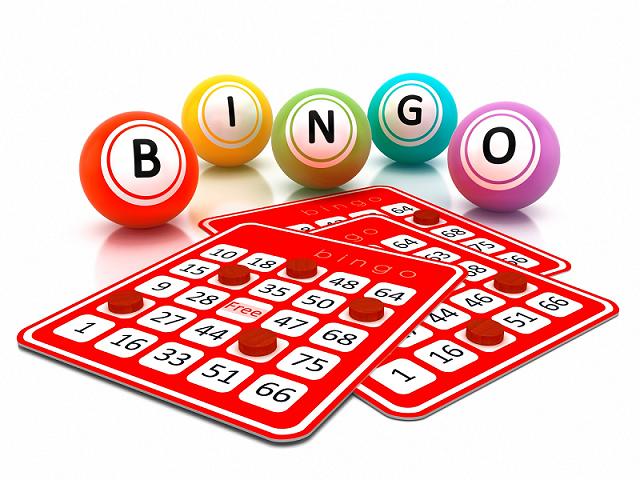 Date: Friday, March 28th, 2014
Time: 5:30pm - 8:00pm (First game starts at 6:30pm)
Location: Coyote Creek Elementary MPR
Attire: Class A uniform

Once again, the cubs of Pack 1776 are invited to help call out the letters and numbers during the game.
If your cub is volunteering, you must purchase a ticket for him to participate and he must be in his Class A uniform.  Due to a maximum capacity of 280 in the MPR, this event will sell out quickly.
Please RSVP by Saturday March 22nd so we can get a headcount of who will be able to help at this event.
Hope to see you there !
Date: April 12 & 13, 2014
Time: 10am - 5pm
Location: Santa Clara County Fairgrounds, 344 Tully Road, San Jose
Show admission: Free for children under 12 and scouts in uniform. Adult $5 advance purchase or $6 at the door.
Kids area admission: $3 per scout, free for adults.
Awards: All Cub Scouts will have the opportunity to earn their Geology Belt Loop and Geology Academic Pin. Webelos will have an additional opportunity to earn their Geologist Pin.
Cub scouts are invited to Visit the Santa Clara Valley Gem and Mineral Society show and Kids Area at the Fairgrounds on April 12 and 13. Learn about geology, get a beginning rock collection, a rock bag, and a show patch. Choose a day and time slot to visit and send in your sign up form and check by March 17th.
See the SCVGMS flyer and website for more details.
This is not a Pack 1776 event but a community event open to Scout groups.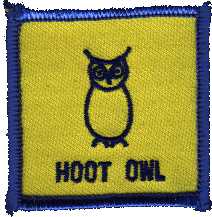 Date/Time: Friday, March 14th, 7pm - 9pm
Location: Sycamore Grove Park in Livermore
Cost: $9.50 per person.  RSVP and Pay by March 10th 6pm to guarantee your spots.
Attire: Class B uniform
Award: Participating scout will receive a Hoot Owl patch, and a Trail Trekkers patch if he doesn't have one already.
Meeting Location: To be determined (see directions to the 2 possible locations below)
Note: Scout only, no siblings. One parent per family.
Must read: Hoot Owl Guidelines, Directions, Hike Detail

Hello Pack,
This is a special hike for a few reasons: It is a night hike. It is a ranger led hike. It is a fee based hike. It is limited to 16 people so please note the following limitations: Scouts only - No siblings. One parent must accompany their scout(s).
Please reply quickly to the Evite as seats are limited.
The hike lasts one and a half to two hours and begins with a ranger-led introduction to nocturnal animals and adaptations of nighttime critters, followed by an easy hike of one to one and a half miles.
Everyone is expected to use their night vision during the program, so please leave your flashlights at home.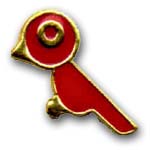 Anyone out there need to earn a Naturalist badge?
During this hike, learn about birds, flyways, food chains, and the importance of wetlands.
The Widelife Refuge Headquarters offer Webelos programs for up to 15 Webelos.
Click here to register.
Date/Time: Saturdays, March 22, April 6, & May 18, 10:00 a.m. – 12:30 p.m.
Location: 1 Marshlands Rd, Fremont, CA 94555
Parking: plenty of free parking
Bring: your binoculars (or borrow one from the center)
Date: March 12, 2014
Time: 7-8pm
Location: MPR
Hi Everyone,
Our annual cake baking contest is coming up soon on March 12 ! We wanted to pass along the ground rules so that you can be ready to bring in the most spectacular cake you can.
Every Cub Scout (including Siblings) is encouraged to enter a cake in the cake decorating contest! The Cub Scout and an adult should plan, bake and decorate their cake together. Pick one of the categories below and HAVE FUN! Remember this is a project for the kids! The adult should be there to assist, but let the kids have fun creating something wonderful.
RULES:
Cake check-in will take place from 7:00 – 7:15 pm.
Do not put any names or den numbers on the cakes. You will be issued a number for your cake when you check-in.
The entire cake must be completely edible.
No store bought cakes please. You may use boxed cake mixes, icing mixes or pre-made icing and decorations but you must mix and decorate your own cake.
Crackers, cookies, candy and other solid foods may be used for decorations.
A cake may be judged in only one category award and the cake's appropriate category will be selected by the judges.
Awards will be given for the following CATEGORIES:
Tallest Cake
Funniest Cake
Most Original or Unique Cake
Most Patriotic
Most Creative
Most Appetizing
Best Sports Theme
Best Cub Scout Theme
Judge's Choice
Yuji Yamada
Commitee Chair