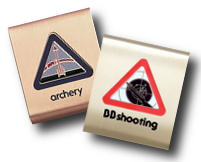 Date: Saturday, January 10, 2015
Time: Choose from:
- AM Session 8:00AM - 12:00PM
- PM Session 1:00PM - 5:00PM
Location: Camp Herms, 1100 James Pl, El Cerritos (map)
Cost: $20 per scout, $5 per adult.  Lunch included.
Attire: Class A uniform
Awards: Participation patch, Archery or BB Shooting belt loop and pin
Bring: Warm clothes

The Cub Scout Academics and Sports Program is an optional program for all Cub Scouts. Its purpose is to encourage the Scouts in learning new skills, or improving one they already posses. Cub Scouts can earn belt loops and pins in 25 academic areas and 28 different sports. Among them, the shooting sports loops and pins (Archery and BB-gun Shooting) can only be earned through Council-led events, under BSA trained supervision, and at a BSA facility range.

Marksmanship Day is one of such Council events and the next one is coming up on January 10th. Registration can be made online at the Council website.  Be sure to wear your Class A.
Note: Shooting sports belt loops can be used toward Wolf electives 20c and 20n, part of Bear requirement 23c and Bear electives 20.
For those of you who missed the December Pack meeting, we passed out Pinewood Derby Kits to all the scouts at the meeting. If you would like a kit for your Scout (free) or Sibling ($5/kit), please contact Surat before January 12, 2015.
Here is the presentation shown at the meeting:
There are many resources available online. Boy's Life magazine is one of them: http://boyslife.org/section/hobbies-projects/pinewood-derby/
Have Fun !

Meridian Matters is a monthly newsletter published by the Meridian District of Mount Diablo Silverado Council. The December issue is now available.
Click on the above link to learn about various district news and upcoming events !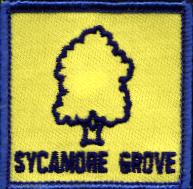 Date: Saturday, Dec 13, 2014
Time: 9 am
Location: Sycamore Grove Park (map), Livermore
Meeting Point: Wetmore Road Entrance Parking lot
Attire: Class A or B (dress in layers)
Awards: Trail Trekkers Cub Scout Patch/Progressive Hike Award
Parking Fee: $5 per vehicle
Hike Info: Hike info
RSVP: Evite
Contact: Hiking Chair Teresa Noble
What to bring:
binoculars, camera
layers of clothing – this hike can be cold and windy
Plenty of water and snacks
Details
Every inch of this park is alive with life - in the air, in the grass, even in puddles. Begin your search for signs of wildlife at the Wetmore Road entrance. Follow the paved path until you come to the first sign designating the Nature Area. Turn left onto the broad trail that crosses the usually dry Arroyo. Follow this nature trail through the sycamore grove until you reach the park boundary. While you are here, be sure to pause often and listen for the sounds of reptiles and rodents in the grass. If you are lucky and very patient you might even see an animal. Near the wet areas be sure to look for great blue herons. Don't forget to look up!
About The Park
The park is home to a variety of wildlife. Along the Arroyo Del Valle you might see frogs, pond turtles, dragonflies, ducks or even muskrats. In addition to this riparian area there are grassland and oak woodland habitats. Deer, ground squirrels, butterflies, lizards and birds such as red-tail hawks, white-tail kites, scrub jays, magpies and meadowlarks are just few of the animals you might spot in these areas.