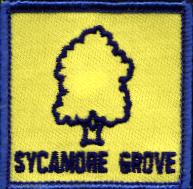 Date: Saturday, Dec 13, 2014
Time: 9 am
Location: Sycamore Grove Park (map), Livermore
Meeting Point: Wetmore Road Entrance Parking lot
Attire: Class A or B (dress in layers)
Awards: Trail Trekkers Cub Scout Patch/Progressive Hike Award
Parking Fee: $5 per vehicle
Hike Info: Hike info
RSVP: Evite
Contact: Hiking Chair Teresa Noble
What to bring:
binoculars, camera
layers of clothing – this hike can be cold and windy
Plenty of water and snacks
Details
Every inch of this park is alive with life - in the air, in the grass, even in puddles. Begin your search for signs of wildlife at the Wetmore Road entrance. Follow the paved path until you come to the first sign designating the Nature Area. Turn left onto the broad trail that crosses the usually dry Arroyo. Follow this nature trail through the sycamore grove until you reach the park boundary. While you are here, be sure to pause often and listen for the sounds of reptiles and rodents in the grass. If you are lucky and very patient you might even see an animal. Near the wet areas be sure to look for great blue herons. Don't forget to look up!
About The Park
The park is home to a variety of wildlife. Along the Arroyo Del Valle you might see frogs, pond turtles, dragonflies, ducks or even muskrats. In addition to this riparian area there are grassland and oak woodland habitats. Deer, ground squirrels, butterflies, lizards and birds such as red-tail hawks, white-tail kites, scrub jays, magpies and meadowlarks are just few of the animals you might spot in these areas.