December 8, 2021
Date: December 8, 2021
Time: 6:30 pm - 8:00 pm
Location: Coyote Creek Elementary School MPR + courtyard
Uniform: Class A
As we look forward to all things merry and bright, 'tis also the season for service to others. Scouts will prepare care kits for UCSF Benioff Children's Hospital patients and parents. And we will record a video for Pack 438 in Morgan City, LA. They are a pack of amazing young Scouts who helped out after Hurricane Ida. Let's send them some holi-yay cheer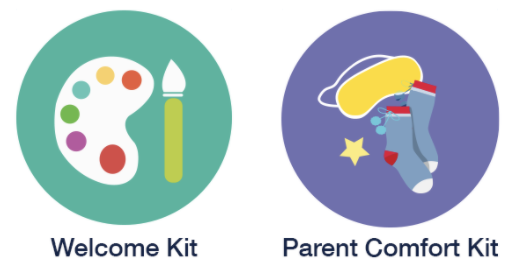 Scouts will also build and decorate their own gingerbread house — or tent. They will get to take home their creative masterpiece afterward. We'll have hot cocoa in the courtyard and festive holiday music.

And Scouts will receive their Pinewood Derby kit at the pack meeting for the January race. Siblings who would like to participate are welcome to purchase a kit for $5 at the pack meeting, first come first served.

We need volunteers to make this a holi-YAY event for our Scouts. Please sign up.
[ Volunteer ]

For all in-person pack or den events and activities, please adhere to the pack's COVID statement. If you or your Scout are sick, are experiencing COVID-like or flu symptoms, or may have been exposed to COVID-19, please stay home and stay safe.
Additionally, we ask parents to cooperate on the following:
Allow your Scouts' temperature to be taken, contactless, when they come in
Leave siblings at home, unless necessary (of course, do not leave young kids alone at home)
Only one parent accompanies Lion, Tiger, Wolf Scouts, unless both parents on leadership or volunteer duty at the pack meeting
Drop off Bear, Webelos, AOL Scouts by 6:25pm and come back at 7:45pm to pick them up promptly when the pack meeting ends at 8pm
Date/Time: Sunday, December 19, 2021, at 9:30am
Location: Little Yosemite — Sunol Regional Wilderness
Meeting Point: Parking lot immediately to the left after the entrance kiosk — 1895 Geary Road, Sunol, CA 94586
Fee: $5 parking fee
Distance / elevation: 4.8-mile loop / 524 ft
Difficulty: Easy to Moderate / Recommended for Tigers to Webelos
Hike Info: Hike info / Trail map
Awards: Trail Trekkers Cub Scout Patch / Progressive Hike Award
Contact: Hiking Co-Chair Nagabhushan Channabasappa / 408-666-5931

RSVP: Evite
What to wear
Class B and dress in layers, incl. windbreaker
Approved face covering
Sturdy closed toe shoes
Hat + sunscreen
What to bring
binoculars, camera
plenty of water and snacks
map
Directions
Drive south on I-680 and exit at Calaveras Road/Highway 84, just south of Pleasanton. Turn left onto Calaveras Road and proceed to Geary Road, which leads directly into the park.
Important
Trails can be quite steep
Watch for poison oak on narrow sections of trail
Rattlesnakes may be in rocky areas — careful where you place hands and feet
No swimming allowed in Alameda Creek in the Little Yosemite area
There will be cattle at Sunol -- give them plenty of distance
The hike
Little Yosemite is located in Sunol Regional Wilderness Park in Sunol, CA. Little Yosemite is a scenic gorge on Alameda Creek about two miles upstream from park headquarters. It is an especially attractive portion of this creek. See gorgeous waterfalls and pools after series of rain storms or season.
The trail
The Canyon View Trail is an excellent hike for Cub Scouts and a great way to get to Little Yosemite. The trail begins near the Visitor Center, at the bridge that crosses the creek. After crossing the bridge, turn right and head upstream. The Canyon View trail is well marked.
The trail goes up a ridge or two, and along the hillsides that border the creek. Along the way, you'll see some nice views of the creek and canyon. About halfway, the trail drops down into Jacobs's Valley. Stay on the trail until you get to Cerro Este Road and turn right (toward the creek) and follow the road to Little Yosemite. When you get to the outhouse on Camp Ohlone Road, cross the road where you will find a path that will take you down the very steep sides of the creek's banks, to the ancient piles of boulders called Little Yosemite.
This is a perfect place for scouts to study rocks and have lunch. Remember collecting specimens is not allowed. Watch for poison oak.
Hikers can return the same way, or via the Ohlone Road for a different view of the park. To return via Ohlone Road, simply climb back up the bank to the road (stay on the trail), downhill. Notice how different the vegetation is here by Alameda Creek, compared to the Canyon View Trail. Eventually you will cross a bridge, pass a gate and find yourself in a remote parking area. Stay on the paved road all the way back to the Visitor Center.
The history
The original inhabitants in the Sunol Valley were the Ohlone Indians and reminders of them can be seen in the acorn pounding bedrock mortars found in the park. For the past half century, the land known today as Sunol Regional Wilderness was used almost exclusively as ranch land. Alameda Creek is the county's largest stream and hosts an attractive community of trees including alder, willow, sycamore and bay laurel. The nearby valleys abound with coastal live oak, blue and valley oak, elderberry, madrone, and California buckeye. During spring, the hills come alive with a variety of colorful wildflowers. A wildflower identification kit may be checked out at the visitor center.
For all in-person pack or den events and activities, please adhere to the pack's COVID statement. If you or your Scout are sick, are experiencing COVID-like or flu symptoms, or may have been exposed to COVID-19, please stay home and stay safe.