Date/Time: May 25-26, 2014, 8:30am - 6pm (2 hour timeslots)
Location: Booth #188 - Central Park (Bollinger Canyon Road Side)
Attire: Class A uniform
RSVP: SignUp Genius
It's that time of the year again! We are asking the entire Pack 1776 Cub Scout family to participate in the sales of our Cotton Candy Fundraiser at the 2014 San Ramon Art & Wind Festival.  We will be at booth #188 on the Bollinger Canyon side (see booth location map and bottom of the festival map).
Pack 1776 gets a major funding boost from this event and we definitely need volunteer support from all of our dens.
There are still afternoon openings available and we encourage you to click here to sign up now !
In an effort to ensure that everyone has an equal opportunity to participate, please note the following guidelines:
1.) At least one parent is required to be with their participating scout in this fundraiser but the entire family is most welcome to join and have fun.
2.) Each shift must have at least 1 Scout Leader present. There will be no more than 4 scouts present inside the booth during any shift.
3.) Try to remember to maintain a Scout attitude while participating in this fundraiser. Don't forget that you are all perfect 1776 Gentlemen. We should always thank those who we have asked and always wish them a good day, to encourage proper attitude demonstrating good manners and conduct.
Please contact Marcos Perez if you have any questions.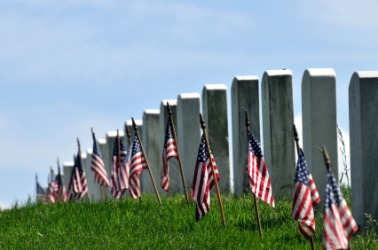 Date: Saturday, May 24, 2014
Time: 9:00 a.m. to 11:30 a.m. (will start promptly at 9:00 a.m.)
Location: San Francisco National Cemetery, 1 Lincoln Blvd, SF, CA
Attire: Full Class A, footwear suitable for walking in wet grass
Event Leader: Teresa Noble
RSVP: Evite - Registration is now closed for this event
Pack 1776 families,
Again this year, we will join hundreds of Scouts from all over the Bay Area, and thousands across the country, to pay tribute to those who served. We will be planting American flags at the San Francisco National Cemetery. This is typically one of the most meaningful events of the year, given the importance of the holiday and direct involvement the scouts will have in honoring our nation's fallen heroes. The ceremony will begin promptly at 9:00am and we will likely be completed with the flag planting by 11:30am.
Scouts, friends, and family welcome.
Scouts and leaders must be in full Class A Uniforms.