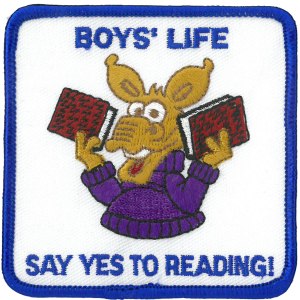 Write a one-page report titled "The Best Book I Read This Year" and enter it in the Boys' Life 2019 "Say Yes to Reading!" contest.
The book can be fiction or nonfiction. But the report has to be in your own words — 500 words tops.
Enter in one of these three age categories:
8 years old and younger
9 and 10 years old
11 years old and older
First-place winners in each age category will receive a $100 gift card from Amazon.com. Second-place winners will receive a $75 gift card; third-place winners, a $50 gift card.
Everyone who enters will get a free patch like the one on this page. The patch is a temporary insignia, so it can be worn on the right pocket of the Scout uniform shirt. Proudly display it there or on another item such as a vest, plaque or trophy! In coming years, you'll have the opportunity to earn other patches.
The contest is open to all Boys' Life readers. Be sure to include your name, address, age and grade in school on the entry.
Send your report, along with a business-size, self-addressed, stamped envelope, to:
Boys' Life Reading Contest

S306 P.O. Box 152079

Irving, TX 75015-2079
Entries must be postmarked by Dec. 31, 2019 and must include entry information and a self-addressed, stamped envelope.
Information can be found on the Boys' Life website.
Come join us for outdoor camping fun at Coyote Creek Regional Park. Comprised of 1,266 acres of marshland and rolling grassland covered hills, this park is located along the eastern shore of San Francisco Bay, northwest of the cities of Fremont and Newark.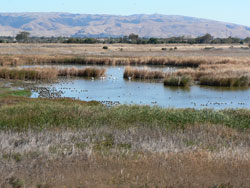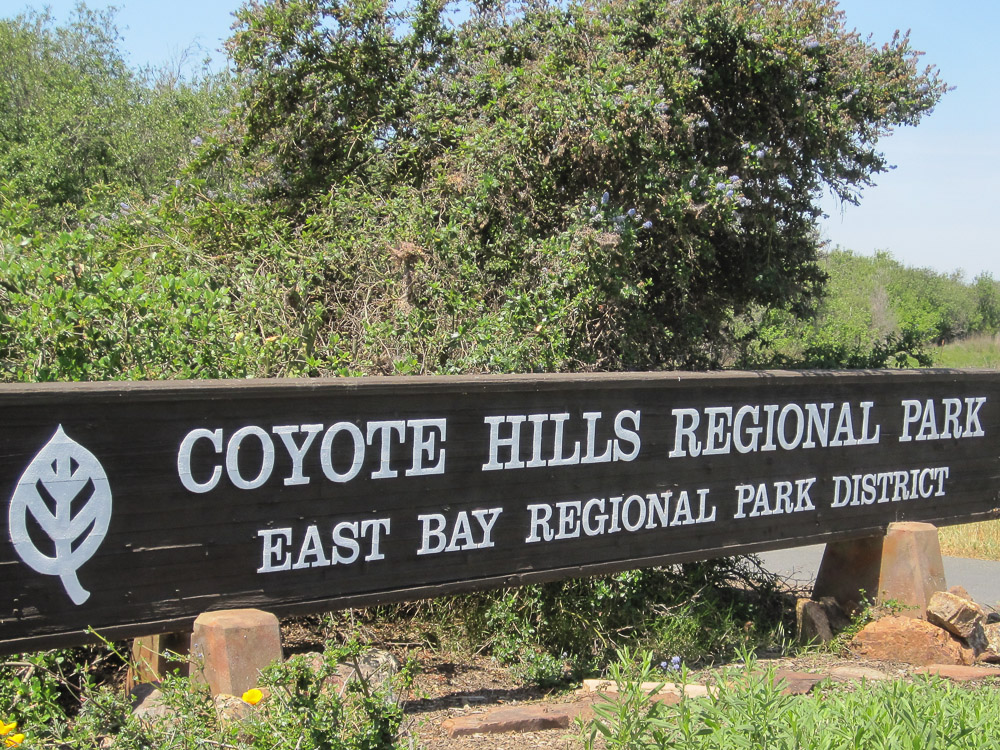 A pack hike and fun activities are scheduled! We will go to the Visitor Center to view educational displays and exhibits that portray the Ohlone way of life. This includes a tule reed boat constructed by park staff and volunteers using Native American methods. Other exhibits cover the park's natural history and wildlife.
Group camping will be at the Dairy Glen Group Site. This 50-person group camp, named after the dairy farmers of the 1800s, includes three shade structures, additional picnic tables, a drinking fountain, fire pit, hand washing station, and vault toilets.
Further information and a sign up form will be circulated closer to the date!
For further information contact the Camping Chair, Sameer Shah.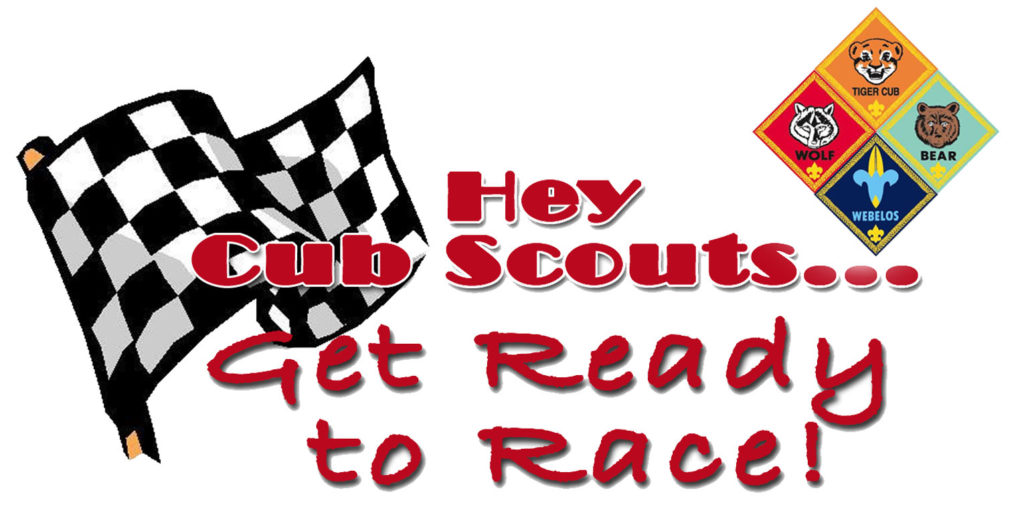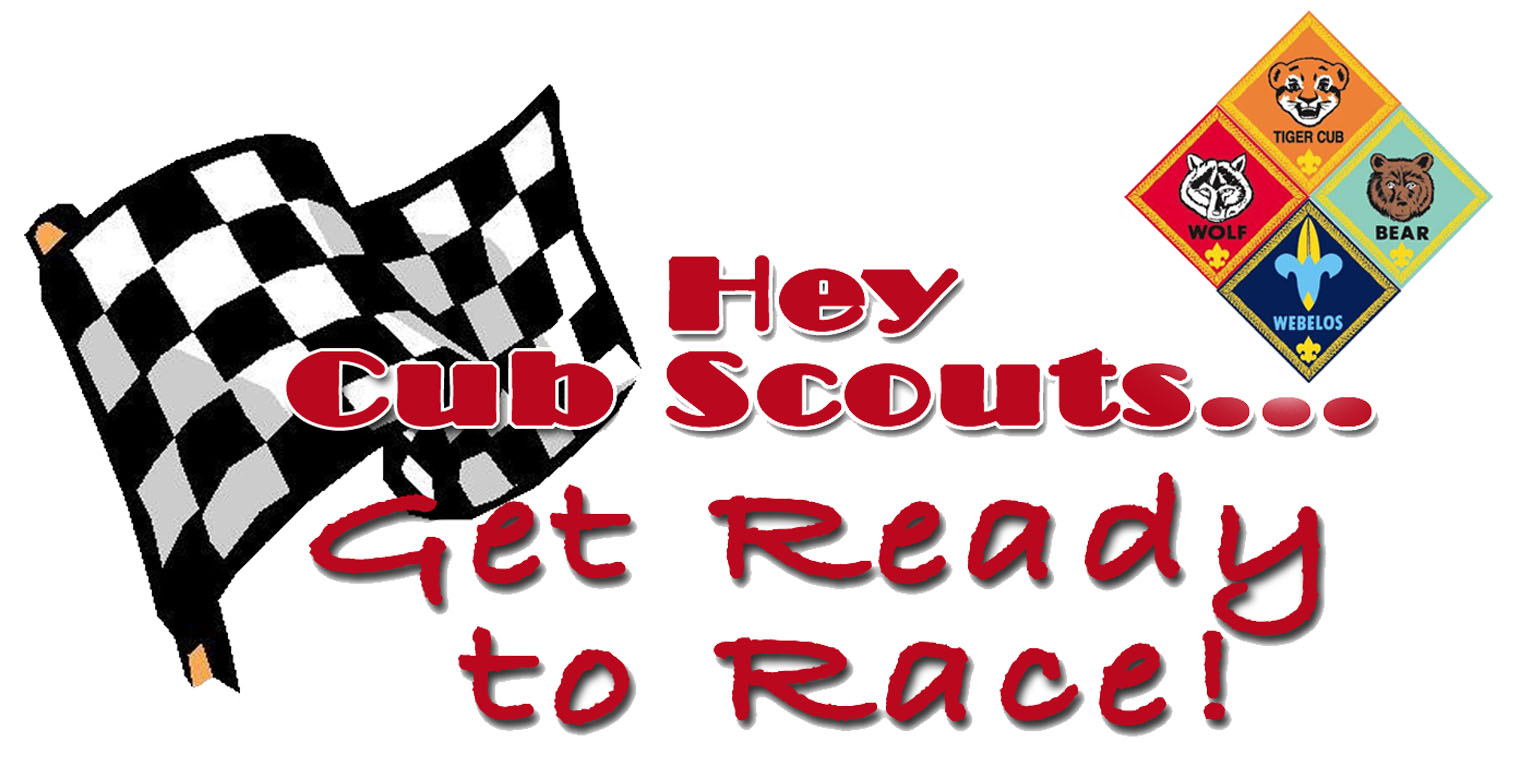 Car Inspection & Impound:
Saturday, 1/19: 10 am – 1 pm at Pack Shed
Race Day:
Sunday, 1/20: 12 pm – 3 pm in Coyote Creek Elementary School MPR
Pack 1776's Annual Pinewood Derby will be held on January 20th from noon to 3 PM in the MPR! There will be racing, design competitions, pizza and craft stations!
Please be conservation minded and bring your own reusable bottle. Fresh filtered water will be available from the refillable station in the MPR.
The mandatory inspection and car impounding is on January 19th from 10:00 A.M. to 1:00 P.M. at the Pack Shed near the Coyote Creek Kindergarten area.
For further information check the Pack Website at:  Pinewood Derby
Saturday, 3/2 @ 11 am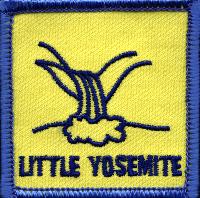 Pack 1776 will take advantage of the milder weather to hike Little Yosemite in Sunol Regional Wilderness. The scenic trail runs parallel to a creek and offers some of the most impressive views in bay area. Frequent rain in winter may provide opportunity to view beautiful waterfall in Sunol.
Direction from I-680S (Bollinger Canyon Exit) :
Follow I-680 S to CA-84 E in Sunol. Take exit 21A from I-680 S. 12 min (13.0 mi). Take Calaveras Rd and Geary Rd to Ohlone Rd, 19 min (7.8 mi). Merge onto CA-84 E, (0.1 mi). Turn left onto Calaveras Rd (signs for I-680 S) (4.3 mi). Turn left onto Geary Rd (2.3 mi), Geary Rd turns slightly right and becomes Ohlone Rd. Destination will be on the left.
Date: February 6, 2019
Time: 7:00 pm - 8:30 pm
Location: Coyote Creek Elementary School MPR
Come join us for a our February Pack Meeting where we will be handing out the NOVA awards to those scouts who completed the requirements for NOVA 123 Go!
Following the awards presentation, everyone will be building a STEM Helicopter!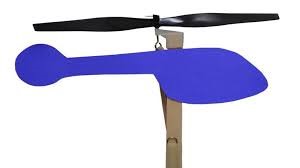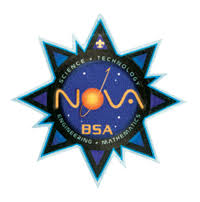 June 2, 2019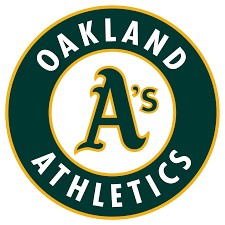 Date/Time: Saturday, June 2, 2019. First pitch is at 1:00 PM
Location: Oakland Coliseum, 7000 Coliseum Way, Oakland, CA
Ticket Price: $32. Pay via check in the Scout Box or online (fee)
Attire: Class A uniform
RSVP: Evite
Scout's day at Oakland A's is back again. Some of us were witness to an A's victory over world champion Boston Red Sox last year. Sweetness of victory of our local team was doubled with a great no hitter from Sean Manaea. With hope for a similar magic, please join us for the Oakland A's vs the Houston Astros which features a pregame festival in the parking lot with a wide variety of activities, an on-field parade for uniformed Scouts and leaders, a commemorative patch for all participating Scouts, and a discounted game ticket.
This event is open to Boy Scouts and Girl Scouts of all ages, as well as their families and friends. Activities will be posted closer to game day.
We are looking at Field Reserved Seats (107/108). Seats are $32 and are closer to second base.
Please sign up and pay by April 15th to secure your tickets. Submit your payment via check to Pack 1776 and drop it in the Pack drop box inside the Coyote Creek office or bring your check to next week's Pack Meeting.
You may also pay online (fee).
Questions? Contact Outings Chair: Devarajan Sundararajan
June 10-14, 2019
Pack 1776 will be circulating further information and a sign up sheet to gauge interest via email.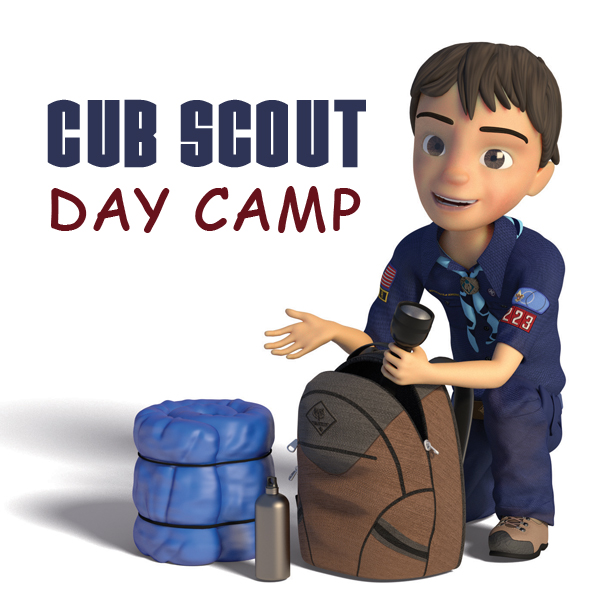 The District has yet to update their website with information specific to this year's event, but information as to camp details and adult volunteer requirements from last year can be found at the Meridian District Summer Camp Webpage.