Date: 9/11/2019 (Wednesday)
Time: 8:00 am - 9:00 am PDT
Location: Coyote Creek School - Sundial Courtyard
Uniform: Class A
Please RSVP to the Evite.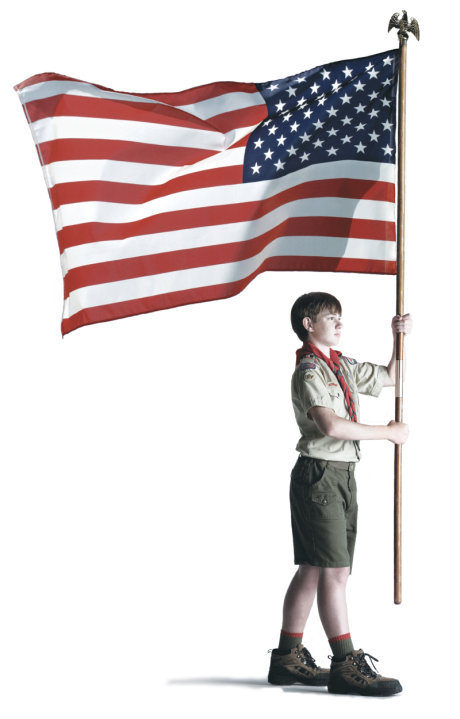 Pack 1776, along with the Girl Scouts of Coyote Creek Elementary, will participate in the opening flag ceremony for Coyote Creek's 9/11 Memorial to be held at 8:35 am on Wednesday, September 11th.
Scouts who want to participate must arrive at the Sundial area behind the office at 8:00 am in your full Class A uniform.
WE COULD USE YOUR HELP! Sign up to volunteer at: 9/11 Remembrance Day - Scout Wranglers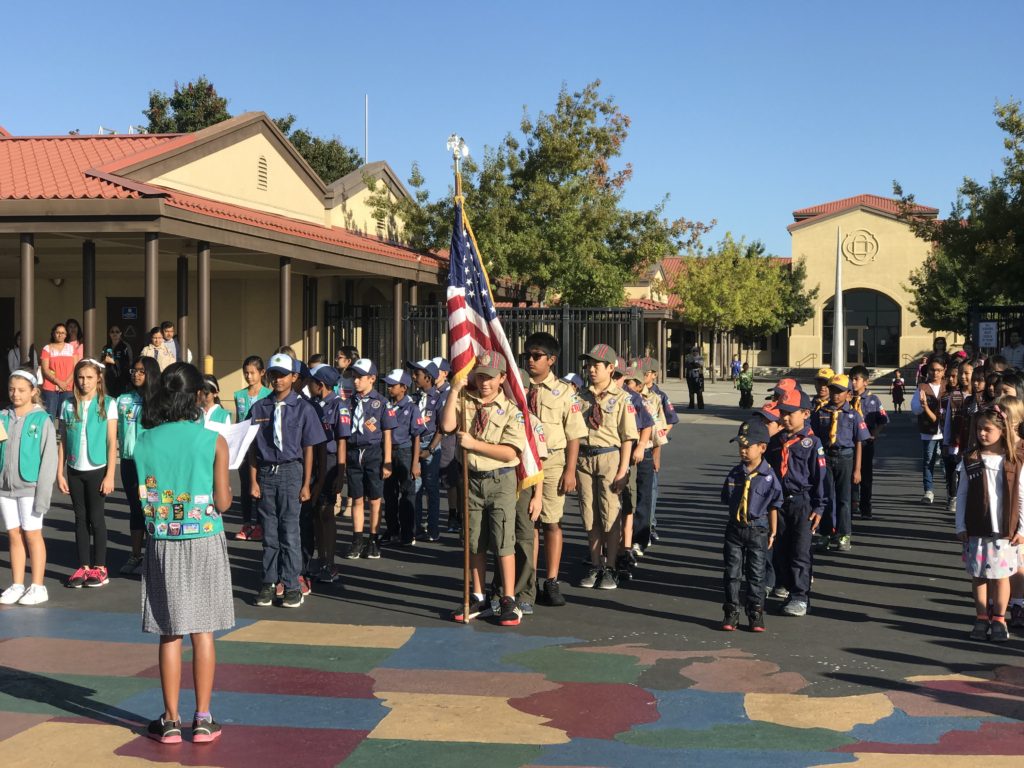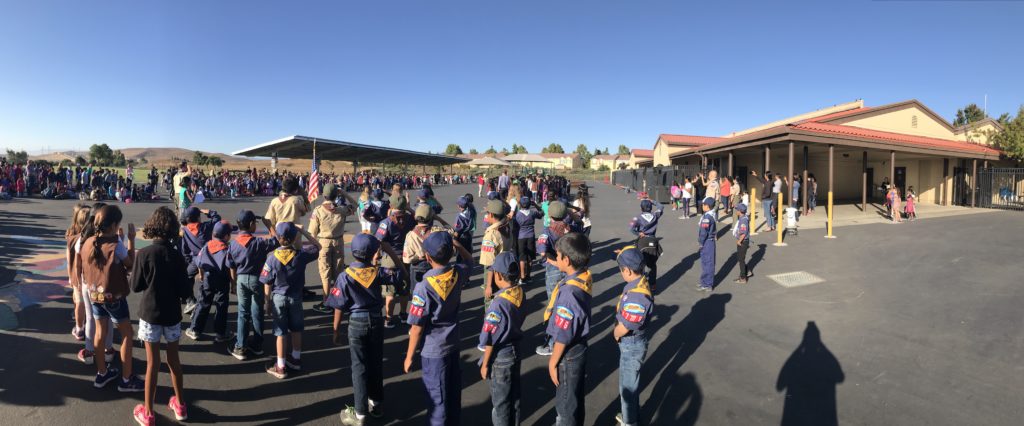 September 6-22, 2019
Many things are new this year, so please read the below and download the Trails End App

Does your scout need to practice his or her public speaking, good manners, or accepting rejections gracefully? Selling popcorn is a great way to practice all these skills! This year we booked opportunities at different locations; try them all! Sales earned at the store, along with your individual sales to friends and neighbors, all count toward your scout's Trails End Prizes and rewards through Pack 1776!
Why do we do this?
This is a key fundraiser for our council, the Mt. Diablo Silverado Council (MDSC). MDSC does not receive any funding from the national registration fee that is charged to Pack 1776 for each scout and leader.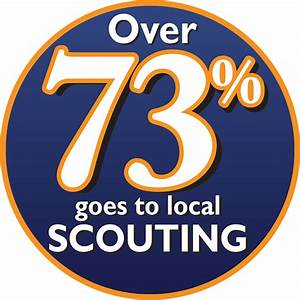 73% of all popcorn funds will go to support scouting locally - proceeds are shared between MDSC, our local district – "Meridian District" and our Pack. MDSC and Meridian District use these funds to support activities such as Webeloree, Summer Day Camp, insurance, training and much more and keep participation costs low. Our fundraising effort helps to make Scouting a great experience for our scouts. Here is a sampling of the Pack 1776 activities supported by your fund-raising efforts and participation:
Halloween Party
Pinewood Derby Equipment, Awards and Facilities Rental
Pack Camp Outs, craft and skill station supplies, food
Blue & Gold Celebration entertainment and dessert
End of the Year Graduation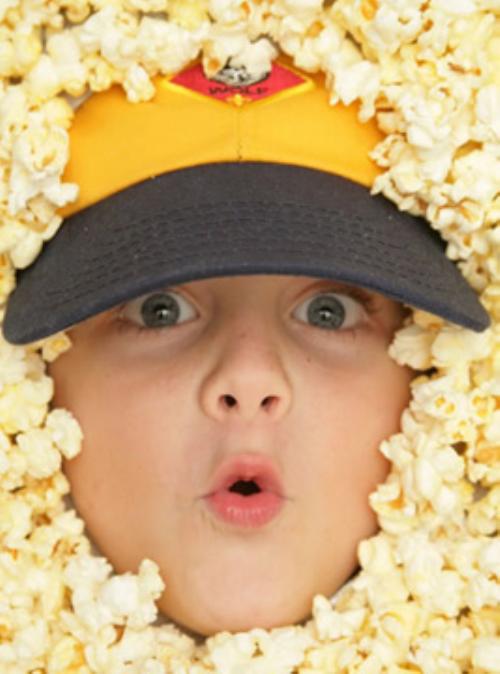 We've chosen to do a shorter sales period this year.
This year we are concentrating our fundraiser into the first 3 weeks of September. We have multiple storefront locations reserved with Draeger's, Starbucks and Safeway.
This year everyone needs to download the Trails End App as:
Signing up for sales shifts will only be on the App.
Tracking Inventory will be on the App
Credit Card sales will be used through the App by using a Pack supplied Square Reader or typing in the credit card number.
Door to Door / Sales to families can be made through the APP.


You may download the App on your on. If doing so, select "Meridian" for the district and "Pack 1776" for the unit. The Pack will send one family member an invitation to set up an account with the Trails End App that is linked to Pack 1776. You can also text APP to 62771 for a link to download the app.
Unfortunately, we can only send one invitation out per scout, so Mom and Dad, one of you will get the invitation and have to set up the account and give that log in information to the other parent.
We are no longer using a standalone Square account like we did last year since Trails End is covering the credit card transaction fees if we go with them.
What is our goal? What are the rewards?
Our goal is for every scout to sell $250.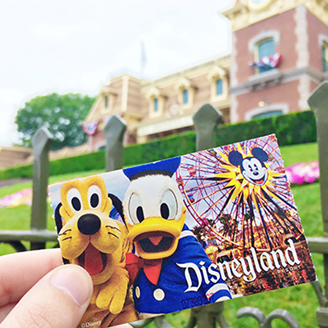 Every scout that sells $250 or more will receive a cool camping headlamp!
The top three individual sellers will a prize:
1st: 2 x "1-Day" Single Park Tickets to Disneyland (Peak Time Tickets);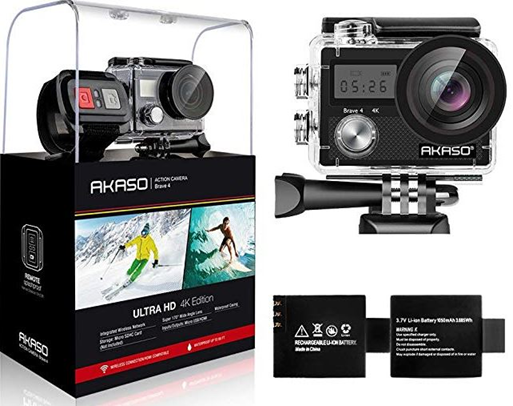 2nd: AKASO Brave 4 4K 20MP WiFi Waterproof Action Camera With Remote Control;
3rd: Mini RC Helicopter Drone 2.4Ghz 6-Axis Gyro 4 Channels Quadcopter
Every scout that sells $250 or more will have their winter camping fee discounted (we are looking towards participating in an overnight at the Monterey Bay Aquarium).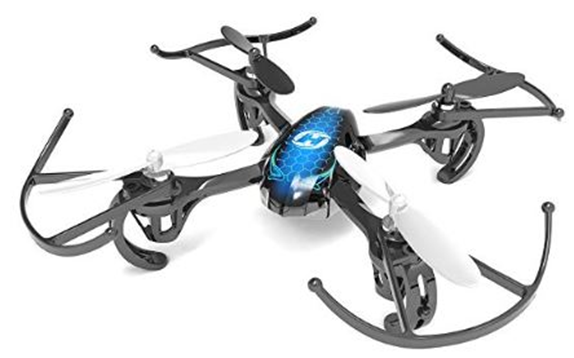 Scouts that sell $350 or more can earn Amazon Gift Cards through the Trails End Reward Program. Click here for the prize flyer.
Parents Earn Volunteer Hours This Year
New this year! A parent may earn 1 hour of volunteer credit per 2 hour shift. This goes towards the 8 hour volunteer deposit. Only one credit per family per shift. There is no limit on the shifts you may staff - each 2 hour block will earn your family a 1 hour credit.
Be sure to read Pack 1776 Popcorn Sales Station Instructions
Be sure to read PACK 1776 Popcorn Sales Station Instructions (2019) If you're the first or last shift, you must pick up or return the popcorn and cash box to our Popcorn Chairperson Govind's home.
Alternatively, you can also:
1) Show and Sell at the locations where we have reserved spots. See the App for these locations and times.
2) Take Order: let your customers choose all the flavors of the Trails End App; collect the advance payment. Popcorn will be available for you to pick up and distribute in mid-November.
3) Online: Set up an account at trails-end.com and sell online. Note that Trails End will ship the popcorn for fee.
When selling door to door, please follow these safety rules:
Never enter someone's home.
Don't carry large amounts of cash with you.
Always walk on the sidewalk and driveway.
Always sell with another scout or adult.
Remember to wear your Class A uniform, be respectful and have fun!
First time selling? Here's a video on what this is all about!

Dates:  September 14-15, 2019 or October 26-27, 2019; Check with your den to see what session to attend.
Location: Camp Herms, El Cerrito @ 1100 James Place
Time:  Check in Saturday 7:00 am to 8:30 am; ends Sunday 10:00 am.
Cost:  $45 WEBELOS, $25 Adults (pins, patches, entertainment, dinner & breakfast)
Process:  Online registration
Information: Flyer Information Sheet Schedule Shooting Form
Online registration is now open!
The WEBELOREE is an overnight tent campout for WEBELOS & their parents led by troops. Youth work on four Pins & one patch, (Aware & Care, Sports, Earth Rocks! & Outdoor Pins, plus BB Guns Shooting Sports Award Patch).
 
Parents will learn about Scouts BSA while enjoying time with their scout. 
Aware & Care, Sports and Shooting Sports will be fully covered, but parents/den leaders will need to complete some requirements for Outdoor and Earth Rocks! before attending. (See below for details)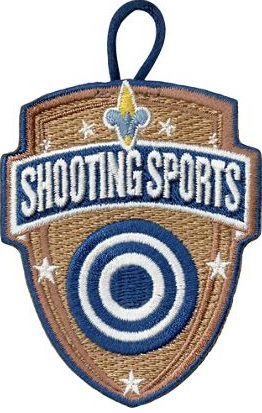 Each WEBELOS must be accompanied by a parent or guardian who must stay with their WEBELOS throughout the day. No siblings may attend who are not Webelos.
Required Forms: Bring a copy of the Firearms Form & parts A & B of the Medical Form found here: BSA MEDICAL FORM PART A & B BSA SHOOTING PERMISSION FORM
Bring both forms to Camp Herms. Bring only a COPY of your type A & B medicals for your child & parent, as records will not be returned.
All adults must complete Youth Protection Training. Other guidelines are found in Guide to Safe Scouting.
Correcting: All Scouts, BSA, staff and parents are deputized to correct poor behavior per the Boy Scout Promise, Law and Oath. Parents: Please assist with camp activities when requested. This will make for a smoother camp.
Parking will be in the quarry. Enter camp off James Pl, the north end of camp. Exit the quarry to the immediate left going south down the camp road to Villa Nueva Dr. No vehicles may leave camp between 11 PM - 7 AM.
Field uniforms (including the official shirt) must be worn during check-in and flag ceremonies. Activity uniform (including a Scout related T-shirt) is permitted during Round Robin sessions.

Meals: BRING YOUR OWN LUNCH. During the pin activities, camp will provide ingredients and instructions for families to prepare foil dinners. (If dietary restrictions aren't compatible with our VEGAN
dinner option, PLEASE BRING A READY TO EAT MEAL FOR DINNER) Camp staff will cook & deliver meals to the quarry during one of two assigned dinner periods (5:35 or 6:20pm). Be sure to bring your MESS KITS! Dishes, cups & utensils will NOT be provided. A light Sat. afternoon snack is provided around 3:25 for youth at the 4th station. Sunday breakfast for all will be provided at 7am. BRING YOUR COFFEE CUP & MESS KIT or at least a cup and plate. No alcohol is allowed per BSA policy.

What to bring: 1 copy of medical forms (Part A & B) & Firearm Forms, a day pack, poncho, mess kit, water, ground cover, tent, sleeping bag/pad, flashlight, toiletries, sack lunch, WEBELOS handbook, field & activity uniform, warm clothes (40° at night), folding chair & Do Your Best attitude!

What NOT to bring: All electronics (games, iPod, etc.); knives/axes (a pocketknife with a Whittling Chip is the exception). Pocketknives used in an unsafe manner will be confiscated & returned to an adult leader. A limited # of camperships are available & must be submitted by 7/25, before registration opens on 8/1.

Pin prep, review & follow-up:
1) Choose before/after camp to complete REQ #2 of Earth Rocks! & complete #1, 2, 3 & 5 of Outdoor. We will only review #2, 3 & 5 of Outdoor.

2) Review ALL pin & patch REQs with your scout before coming! 3) During camp, your job will be to make sure your scout has completed what we go over & after camp sign him/her off only when complete.
For Questions, Campership Appl. or to Volunteer: Contact Mike Moffat Michael.Moffat@Scouting.org.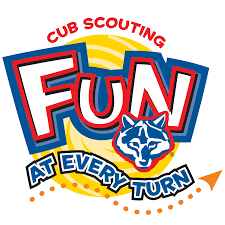 DATE: August 28, 2019
TIME: 7:00 p.m. - 8:30 p.m.
LOCATION: Coyote Creek Elementary MPR
UNIFORM: Class A
Preview of the Scouting Year
Den Chief Ceremony
Parent Orientation and New Scout Registration
Scout Skills: Square Knot
Popcorn University
Register before our first Pack Meeting so that you won't miss out on the fun!
How to Register with Pack 1776
To guide you on completing your application, please visit our website at https://pack1776.com/join.
1. Complete the online Pack 1776 Registration Form
2. Complete the Medical Form Parts A & B
3. Make a copy of the front & back of your scout's medical insurance card.
4. Provide the scout registration fee for your year via a check made out to Pack 1776:
$150 per Tiger, Wolf, Bear or Webelos scout (First through Fifth grades in 2019-2020).
$75 per new Lion scouts (those who will be in Kindergarten in 2019-2020)
5. Provide a separate $200 parent volunteer deposit - 1 per family (check postdated to 4/1/2020, also made out to Pack 1776).
Volunteer deposit waived for new Lion scouts.
6. Complete the online BSA Youth Application Form for new scouts only. Drop off the checks, medical forms and copy of your child's medical card to the Scout Box located inside the Coyote Creek Elementary School Office. If you have questions, feel free to email us at cubmaster@pack1776.com.
Sunday, August 25, 2019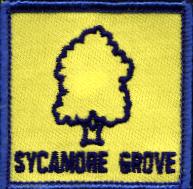 Date/Time: Sunday, August 25, 2019, 9 am-11 am
Location: Sycamore Grove Park (map), Livermore
Meeting Point: Wetmore Road Entrance Parking lot
Attire: Class B (dress in layers)
Awards: Trail Trekkers Cub Scout Patch/Progressive Hike Award
Parking Fee: $7 per vehicle
Hike Info: Hike info
RSVP: Evite
Contact: Hiking Chair Deva Sundararajan
What to bring:
binoculars, camera
layers of clothing appropriate for the weather
Plenty of water and snacks
Our first 2019-2020 hike will be any easy one at the Sycamore Grove Park. The trail is 4 miles long with hardly any elevation gain. Lion and Tiger scouts are encouraged to participate. This park has a lot of reptiles and if we are lucky and patient we can see some. Near the wet area, we can see some great blue herons - don't forget to look up. Wandering among the Park's sycamores, you may be fortunate enough to see a fox, a bobcat, or perhaps a Red-tailed Hawk soaring overhead. Magpies and Bushtits chatter as you stroll along quiet trails. A quiet hiker can sometimes find deer, rabbits and hares, ground squirrels, mice, lizards, snakes, turtles, frogs, and a variety of birds and insects in the park.
Sunday, September 29, 2019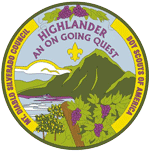 Date: Sunday, September 29, 2019
Time: 10:00 am
Location: Mt. Diablo State Park
Trailhead: Curry Point, South Gate Road
Attire: Class B
Awards: Highlander Patch Rocker
Entrance Fee: $10 per car
RSVP: Evite
Contact: Hiking Chair Deva Sundararajan
Information: Flyer
Details: It is an easy 3.3 loop trail with an elevation gain of 700 feet (approx. 1.5 hours). Take the Knobcone Point Road from the parking lot for about 1 mile to Black Hawk Trail. Turn right and continue to Sycamore Creek Road. Turn right again to Devils Slide Trail and turn right. Begin climb out of Sycamore Canyon on this wonderful singletrack trail as it heads back to Knobcone Point Road, where you turn left back to the trailhead.  See highlighted trail in map.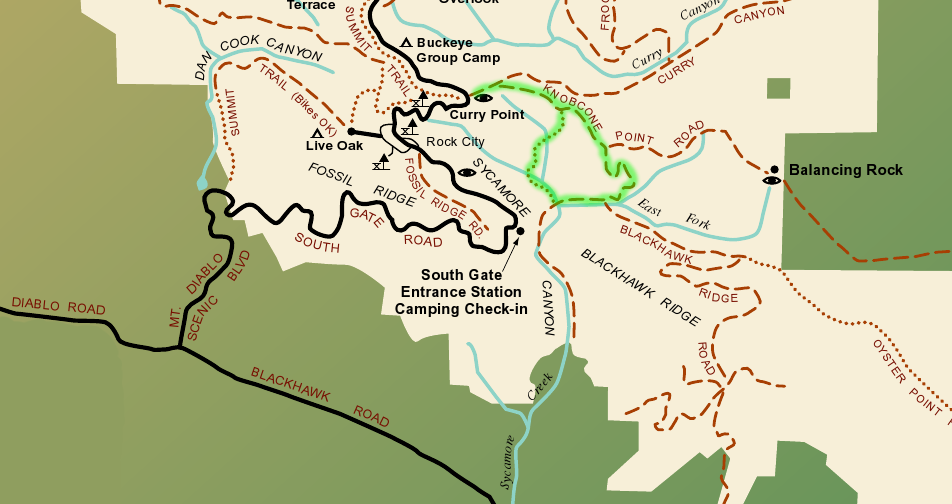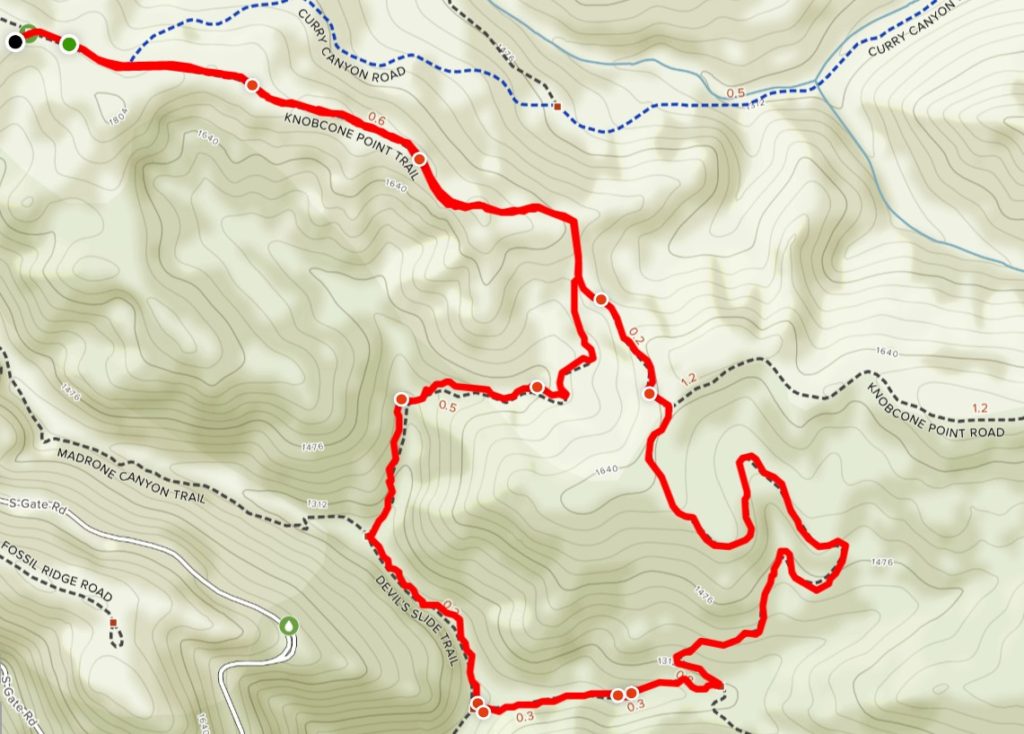 What to bring:
Binoculars, camera
Layers of clothing – please check weather forecast prior to hike
Lunch/Snacks/Water
Getting there:
From Crow Canyon Rd continue onto Blackhawk Road. It becomes Diablo Road. Go to Mt. Diablo Scenic Boulevard and turn right. At the Park boundary the road becomes South Gate Road. Continue up the mountain, past the entrance station to just past Rock City. Park in the Curry Point view area on the left.
Sunday, October 20, 2019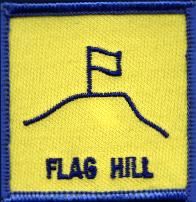 Date: Sunday, October 20, 2019
Time: 10:00 am
Location: Flag Hill, Sunol Regional Wilderness, Sunol
Meeting Point: Parking lot immediately to the left after the entrance kiosk
Attire: Class B
Awards: Trail Trekkers Cub Scout Patch/Progressive Hike Award
Parking Fee: $5
RSVP: Evite
Trail Map: Download here.
Details: Approximately 3.5-3.8 miles/3 hours long. A moderately strenuous hike will take you to the top of Flag Hill, which is composed of layers of fossil-rich sandstone formed some 13 million years ago. You'll enjoy great views and good opportunities to watch birds and other wildlife. Ambitious hikers may take an optional detour to Indian Joe Cave Rocks. TRAIL MAP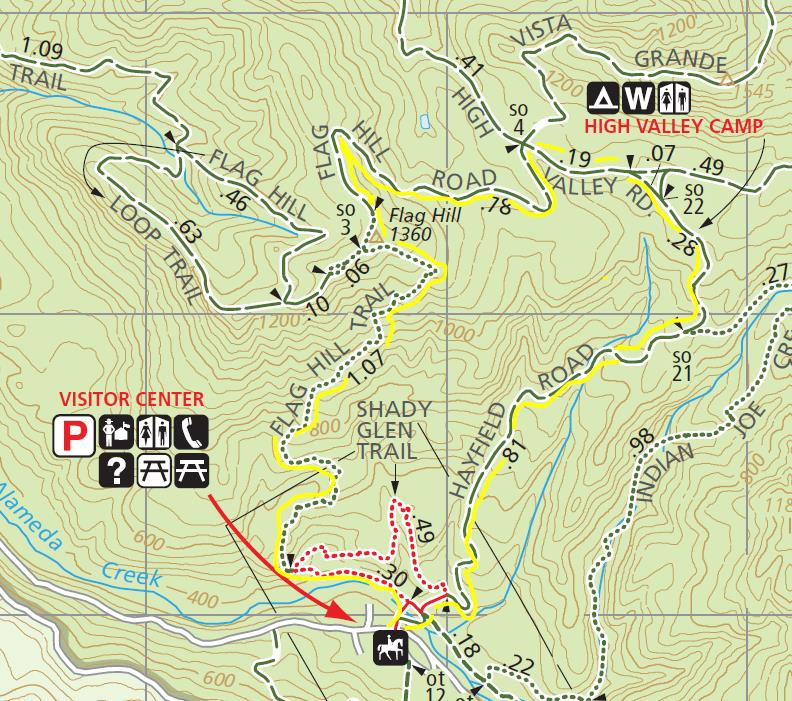 What to bring:
Binoculars, camera
Layers of clothing – please check weather forecast prior to hike
Lunch/Snacks/Water
Getting there:
Go south on I-680 and exit at Calaveras Road/Highway 84 just south of the town of Pleasanton. Turn left onto Calaveras Road and proceed to Geary Road, which leads directly into the park.
Sunday, November 17, 2019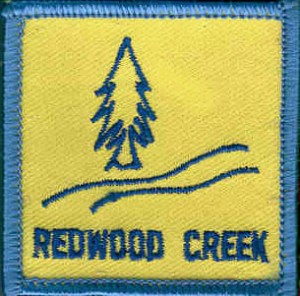 Date: Sunday, November 17, 2019
Time: 11:00 am
Location: Redwood Creek, East Ridge and Stream Trails, Redwood Regional Park, Oakland
Meeting Point: Canyon Meadow Staging Area
Distance: 6 miles (2 hours)
Attire: Class B
Awards: Trail Trekkers Cub Scout Patch/Progressive Hike Award
RSVP: Here
Parking Fee: $5
Information: Flyer
Contact: Hiking Chair
What to bring:
Binoculars, camera
Layers of clothing – please check weather forecast prior to hike
Lunch/Snacks/Water
Details: This hike will take place in the beautiful Redwood Regional Park in Oakland. This will be a six mile hike (approx. 2 hours with 950 feet in elevation gain) that will reward its hikers with great views of the San Leandro Reservoir and the surrounding hills.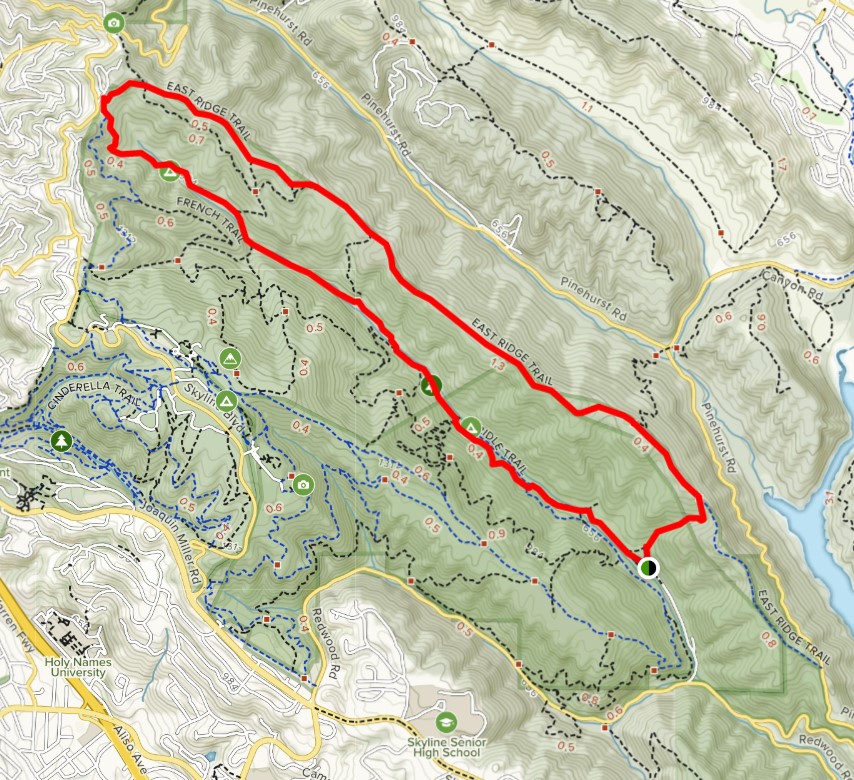 Due to the distance of the hike we recommend all hikers come prepared with plenty of snacks, water and a lunch to enjoy during our break. We will meet at the Canyon Meadow Staging Area and head to the Canyon View Trail. We will then go along the East Ridge until we reach the Skyline Gate. At this time we will have a break and can refill our water bottles or use the restrooms. We will head down the Stream Trail to Mill Site or Fern Hut where we can stop for lunch. If we are lucky the stream will be full and get to see a few of the cascades. We are also hoping to see a special treat: ladybug hibernation. Thousands of ladybugs have been converging in clusters along the Stream Trail between Prince Road and Tres Sendes. Another gathering can be found midway on the French Trail between Tres Sendes and West Ridge Trail (Mother Nature willing, of course).
Saturday, March 28, 2020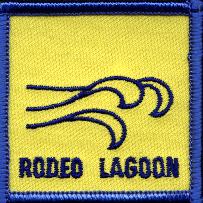 Date: Saturday, March 28, 2020
Time: 11:00 am
Location: Rodeo Lagoon, Sausalito
Meeting Point: Marin Headlands Visitor Center 
Attire: Class B
Awards: Trail Trekkers Cub Scout Patch/Progressive Hike Award. Scouts can also choose to become Junior Rangers.
Fees: None (bridge toll only)
RSVP:  Evite
Contact: Hiking Chair Deva Sundararajan
What to bring:
binoculars, camera
layers of clothing – please check weather forecast prior to hike
Lunch/Snacks/Water – Please note that there are NO food vendors in the Marin Headlands
Details
We will meet at the Marin Headlands Visitor Center at 11:00 a.m. Scouts who choose to becoming junior rangers can get Junior Ranger booklets from the Visitor Center. The hike will begin promptly.
The start of the Rodeo Lagoon Trail Loop is at the picnic area. First cross the footbridge, heading north towards Bunker Road. Go left towards the ocean, following the path around the lagoon. Return to Rodeo Lagoon Loop and continue to follow the path back to the picnic area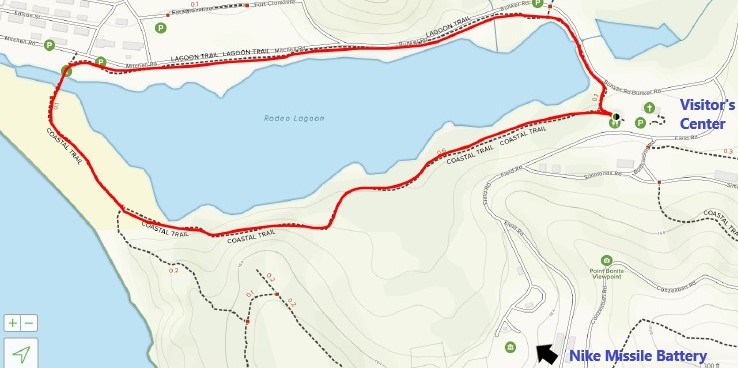 Following the hike, you can drive up to the Nike Missile Site site to learn about some of our country's history and then observe the site in operation. This is open Saturdays from 12:30 - 3:30 PM.
Families may also chose to visit the Marine Mammal Center on their own.
Don't forget to bring a lunch, snacks and plenty of water. There are no food vendors at this location. Wear appropriate clothes since the weather may change rapidly.
January 26, 2020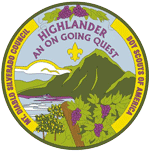 Date: Sunday, January 26, 2020
Time: 2 pm
Location: Briones Regional Park
Attire: Class B
Award: Highlander Briones rocker patch
Fees: $3 per vehicle (when kiosk is attended)
Meeting Point: Bear Creek Staging Area
Contact: Hiking Chair Sundararajan
RSVP: Evite.
Distance: 2.2 Miles Elevation: 613 feet Download Map.
How to get there
Bear Creek Staging Area: From Highway 24, take the Happy Valley Road exit and go north. Turn right at Bear Creek Road, take the 1st right onto Briones Valley Rd (37.925776, -122.162733).
Parking
Make an immediate left after the kiosk and park in the lower lot.
Details: