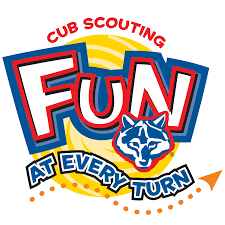 DATE: August 28, 2019
TIME: 7:00 p.m. - 8:30 p.m.
LOCATION: Coyote Creek Elementary MPR
UNIFORM: Class A
Preview of the Scouting Year
Den Chief Ceremony
Parent Orientation and New Scout Registration
Scout Skills: Square Knot
Popcorn University
Register before our first Pack Meeting so that you won't miss out on the fun!
How to Register with Pack 1776
To guide you on completing your application, please visit our website at https://pack1776.com/join.
1. Complete the online Pack 1776 Registration Form
2. Complete the Medical Form Parts A & B
3. Make a copy of the front & back of your scout's medical insurance card.
4. Provide the scout registration fee for your year via a check made out to Pack 1776:
$150 per Tiger, Wolf, Bear or Webelos scout (First through Fifth grades in 2019-2020).
$75 per new Lion scouts (those who will be in Kindergarten in 2019-2020)
5. Provide a separate $200 parent volunteer deposit - 1 per family (check postdated to 4/1/2020, also made out to Pack 1776).
Volunteer deposit waived for new Lion scouts.
6. Complete the online BSA Youth Application Form for new scouts only. Drop off the checks, medical forms and copy of your child's medical card to the Scout Box located inside the Coyote Creek Elementary School Office. If you have questions, feel free to email us at [email protected].