Date: Saturday, January 23, 2010
Time: 7:00 AM - 4:30 PM
Location: Diablo Valley College, Pleasant Hill (map)
Great training event by the Council ...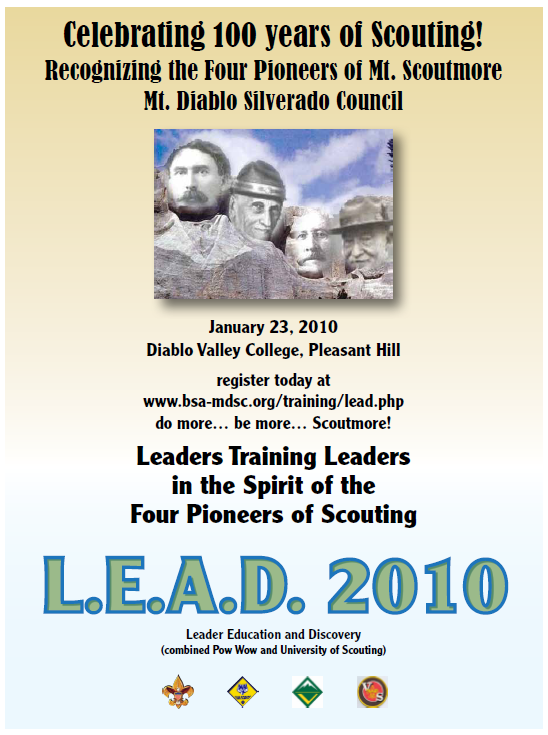 CALLING ALL SCOUTERS
Now is the time to get yourself registered for the greatest training event of the year. LEAD 2010 is coming up on January 23, 2010. Registration is now open at http://www.bsa-mdsc.org/training/lead/registration.php.
Costs: (Reimbursable by the Pack upon successful completion of training!)
From now to January 4, 2010 the fee is $37.00 including lunch.
From January 5 to January 17 the fee is $52.00 including lunch.
Class sizes are limited so please register early.
Please forward this to all of your scouting friends, as we don't want anyone to miss out on this great event.