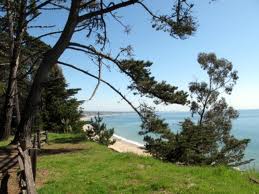 Date: Friday, May 18, 2012 3:00pm – Sunday, May 20, 2012 12:00pm
Location: New Brighton State Beach
SAVE THE DATES!! New Brighton Beach State Park is located about one mile from downtown Capitola, California. New Brighton's half mile long beach is backed by bluffs that offer amazing ocean views and is forested with cypress and Monterey pine. Raccoons, deer and other animals inhabit this wooded upland as well as the park's grassy coastal terrace where the campground and picnic area are situated. Migrating monarch butterflies winter in the park's groves. The campground has ample bathrooms and showers and the average high temperature in May is 72° and the average low is 49°.
Details will follow in an Evite and will be posted here. Stay tuned.
SAVE THE DATES!!
Scott Spears
Camping Chair