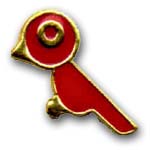 Attention Webelos! Earn your naturalist badge in just 2.5 hours!
During this hike, learn about birds, flyways, food chains, and the importance of wetlands.
The Widelife Refuge Headquarters offer Webelos programs for up to 15 Webelos.
All programs are led by June Smith.
Be sure to register early as this program is hugely popular !
To register, call 510-792-0222 ext. 362 or click here
Date/Time: Saturdays, December 14 & February 15, 10:00 a.m. – 12:30 p.m.
Location: 1 Marshlands Rd, Fremont, CA 94555
Parking: plenty of free parking
Bring: your binoculars (or borrow one from the center)