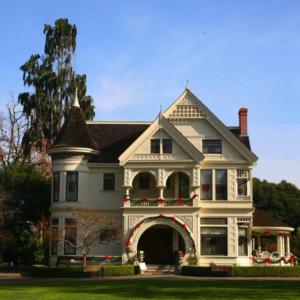 Date: 2/4/2017 Saturday Cancelled due to Rain !
Time: Gather at 1PM in front of the main building for a Pack picture.
Fees (Pay at site, no advance pay necessary): $3 adults, $2 kids (under 4, free)
Attire: Class B T-shirt
This is an open invite, but please do RSVP so we know who is coming.
Inviting all scouts and their families to visit the Ardenwood Historic Farm, a working farm with a train & crops grown using historic methods, plus volunteers in period attire. A ton of things to see!!
The month of January has a high probablity for viewing the Monarch Butterflies. Only downfall is that some things are not open (Train, produce stand, Patterson house, may not be much to see in the gardens as well).
Facility opens from 10a to 4p. There is no parking fee. Dogs are not allowed in the Ardenwood Historic Farm. The docents will have a scavenger hunt which is for all ages. The Ardenwood forms will have all the printed forms there. They have picnic tables/benches there, so we can bring our own lunch.
About The Park: http://www.ebparks.org/parks/ardenwood