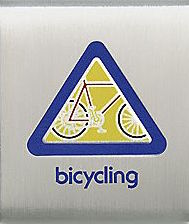 April Hike
Date: Saturday, April 14, 2018
Time: 5:00 pm to 7:00 pm
Location: Iron Horse Trail - Intersection at Crow Canyon Road (3400 Crow Canyon Road).
PGE Parking lot (North)
Attire: Class B uniform
RSVP at Evite.
We will ride the Iron Horse Trail between Crow Canyon and Sycamore Valley Road and back for a total of about 5 miles. We will also discuss bike safety and road safety with the kids. We will also go over bike inspection tips with the scouts to show them how to ensure bike safety on the road. A member of the San Ramon Police Department will meet us at the start to talk about bike safety.
Bonus : An option to make your bike the coolest bike on the block with wheel lights. Each participating rider (including scouts, parents, siblings) will also receive a bike tire light, bike flashlights, and mounts (including batteries). Quantities limited. While supplies last.
Scouts will also receive the biking patch.
We would need parent volunteers and require each child to have an adult chaperone on a bike. We are hoping to have as many parent riders as possible. Siblings are also encouraged to join.
What to bring:
Bike - in good working condition.
Helmets
Light jacket. (optional, depending on weather)
Water bottle.
Snacks (optional)
Thanks,
Siddharth Bhatia
Hiking Chair, Pack 1776
408-431-8037