Saturday, May 25th @ Presidio National Cemetary
Date: Saturday, May 25, 2019
Time: 8:45 am to 11:30 am (We start promptly at 9 am.)
Attire: Full Class A uniform, footwear suitable for walking on wet grass.
Register: RSVP here so we can provide a headcount.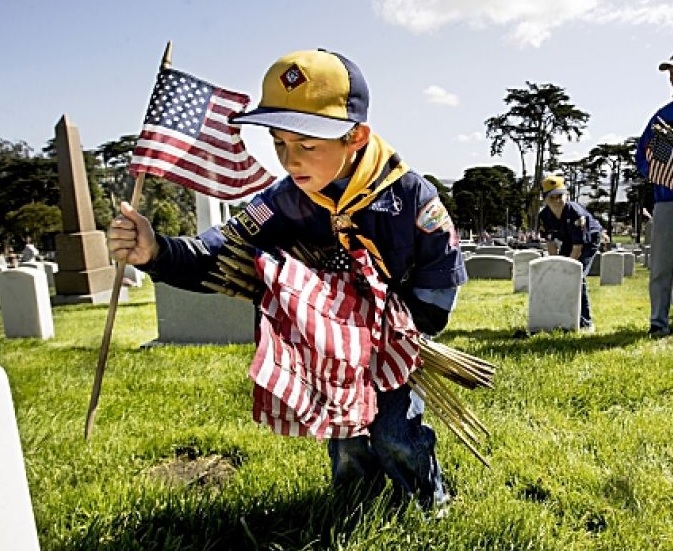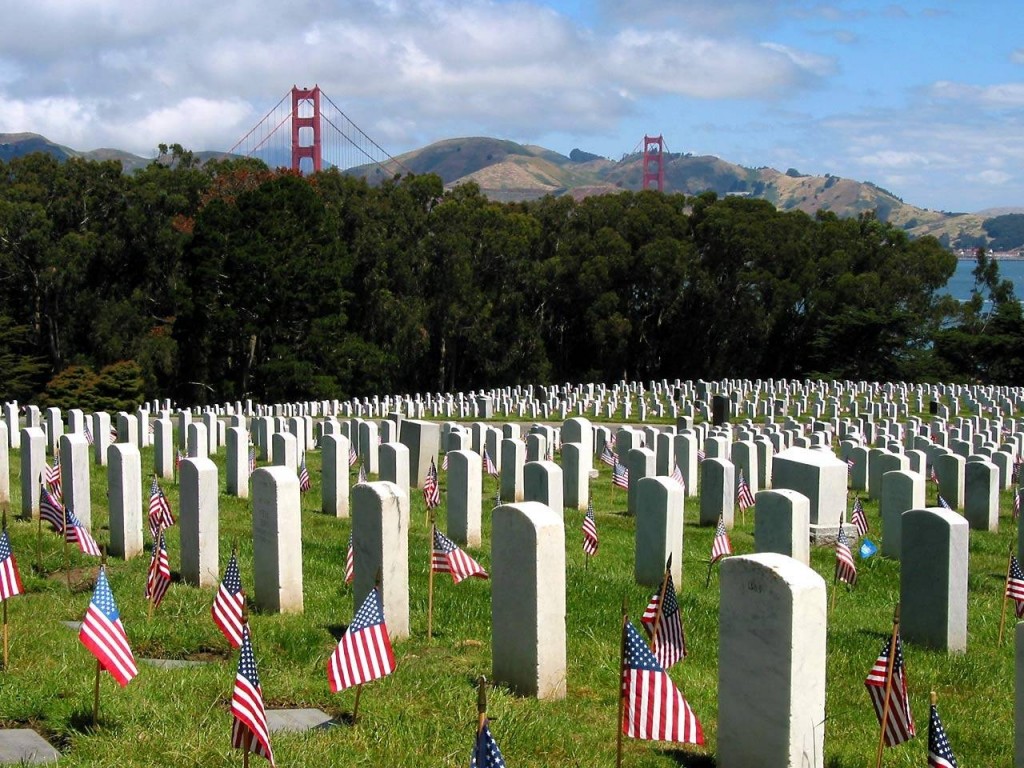 The Memorial Day Weekend Flag Planting event will be held at the San Francisco National Cemetery in the Presidio. Each year scouts from across the Bay Area meet to help prepare the cemetery for the Memorial Day weekend. The ceremony starts with a flag ceremony and then an address by a veteran. The scouts then spread out across the cemetery and place American flags in front of every grave site.
The cemetery contains the graves of more than 35,000 veterans and their family members dating back to the 1846 war with Mexico.
It's a worthwhile event that reminds our Scouts of the sacrifice many have made to make our country what it is today.
All leaders and scouts should be in full uniform.
The ceremony will begin promptly at 9 am.
The San Francisco Bay Area Council hosts a small lunch afterwards and all participating scouts earn a patch.
RSVP to Evite so that we can provide the SF Council with a headcount.