& Distribution of Popcorn & Awards
November 6th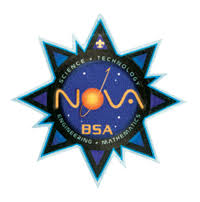 DATE: November 6, 2019
TIME: 7:00 p.m. - 8:30 p.m.
LOCATION: Coyote Creek Elementary MPR
UNIFORM: Class A
This module is designed to help you explore how symmetry affects your life each day. Symmetry is something for which most people have an intuitive feel, but many have never thought about in enough detail to give names to all that they see. Symmetry is a way that a figure is like itself. Symmetry is everywhere. Minerals organize themselves in crystals, which are repeating patterns. Plants and animals have many interesting symmetries in their shapes. Most artistic traditions in the world, and many activities where people design a shape for its function, depend on some form of symmetry. In this award, Scouts get to explore many aspects of this topic.
Stations at this event will be:
Make a paper lantern.
Learn about the kolam artwork of southern India and make a kolam.
Learn about the design of Navajo rugs and using different colors. We will, make our own Navajo-like rug.
Distribution of Popcorn & Awards
Popcorn Top Seller Awards, Prize & Door to Door Sale DistributionThis year's Popcorn Fundraiser was a-maize-zing! You pop-ably never realized it, but the Fall Popcorn Campaign is a key fundraise for our Council given it does not receive any funding from our national registration fees.
Come learn what the Pack raised, who the top sellers were. If you earned a prize for selling popcorn, this will be distributed after the pack meeting.
For those of you who took "Take Orders" – i.e. door to door sales, this popcorn product will be distributed at the end of the pack meeting so that you can deliver it to your customers.