For the train collectors ...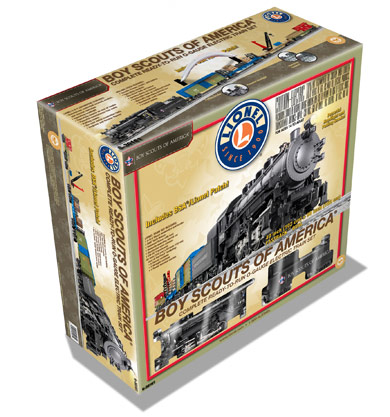 Lionel introduces the 2011 BSA Ready-to-Run Train Set. The set will be similar to the 2010 100th Anniversary set except the 100th Anniversary boxcar will be replaced with the BSA Boy Scout Oath boxcar. In addition, the 100th anniversary collector patch will be replaced with a BSA/Lionel collector patch with the new BSA signature tagline, Prepared. For Life.
Also, this summer, Lionel will be adding the BSA Eagle Scout Boxcar, BSA Flatcar with Pinewood Derby Kit, and for the first time, figure pack accessories.
The entire train is approximately 58" long with layout dimensions of 40" x 60".  For more information on the model and vendors, please visit Lionel's website.