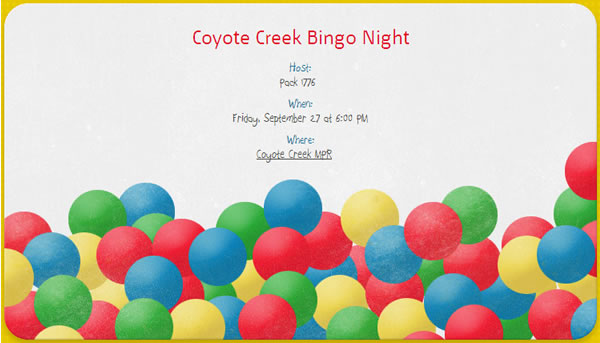 Pack 1776 Families,
Come to the Coyote Creek Bingo Night on Friday, September 27th and be a part of the action.
All scouts who come in Class A uniforms will have an active part in Bingo night by spinning the wheel, pulling balls, and calling out numbers!
Always a great time for scouts and parents alike.
Note: RSVP to eVite is to indicate your scout's desire to help at Bingo night. Tickets are $5 and must be purchased through the Coyote Creek Online Registration & Community website before the event.