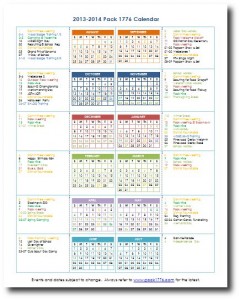 Boy,
It has only been a couple days and we have already had 3 pack events! Pictures are available at the Pack photo site.  If you have more pictures to share, please do! Viewing and upload instructions can be found here.  Email the webmaster if you need passwords!
In the coming weeks, some of our webelos will join hundreds of scouts from around the bay area at Webeloree in El Cerritos. We'll also be around the neighborhood selling popcorns, and helping out at the school's bingo night.
More fun stuffs coming up in October.  Check out the Pack calendar and save the dates so you don't miss out!
YiS,
Stella