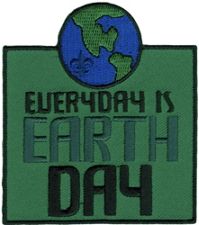 Date/Time: Sunday, June 7, 2015, 4-5pm
Location: Around Coyote Creek
Time: Allow 1 hour
Attire: Class A uniform
Award: "Every day is Earth day" patch
Meeting Point: Coyote Creek Elementary MPR
Contact: Hiking Chair Siddharth Bhatia
RSVP: Evite
What to Bring:
Your trash hunting skills
Good attitude
Details:
Let's end this school year by cleaning up our beloved school and surrounding areas. Scouts will walk along the school perimeter picking up trash. We will hand out gloves and garbage bags. We will also talk about recycling and discuss
which items can be recycled. Scouts will be doing their part in keeping our school clean and following the principles of Leave No Trace.
Route:
Walk along the outer perimeter of the school and then walk around Briza Loop. We can split into groups and explore areas around Lantana Way/Cattleya Drive if time permits.