DATE CHANGE: Sunday, April 14, 2019. April 7, 2019
Time: 3:00 p.m.
Location: Huckleberry Botanic Preserve, 7087 Skyline Blvd., Oakland, CA 94611

Cost: Free for all.
Distance: 1.7 miles round trip
Time: Allow about 2 hours
Suggested Age: All ages. RSVP HERE
Attire: Class B uniform
Award: This is a Trail Trekker Patch Hike. Participating scouts will receive a Huckleberry Preserve Patch. This hike also qualifies for the EBPRD Trails Challenge.
Contact: Hiking Chair Deva Sundararajan
Directions: From Highway 24 in Oakland, take the Fish Ranch Road exit immediately east of the Caldecott Tunnel. Continue 0.8 miles to Grizzly Peak Blvd. Turn left and go 2.4 miles on Grizzly Peak to Skyline Boulevard. Turn left and drive approximately one half mile to the park entrance on the left, past Sibley Volcanic Regional Preserve. Access: Google Directions.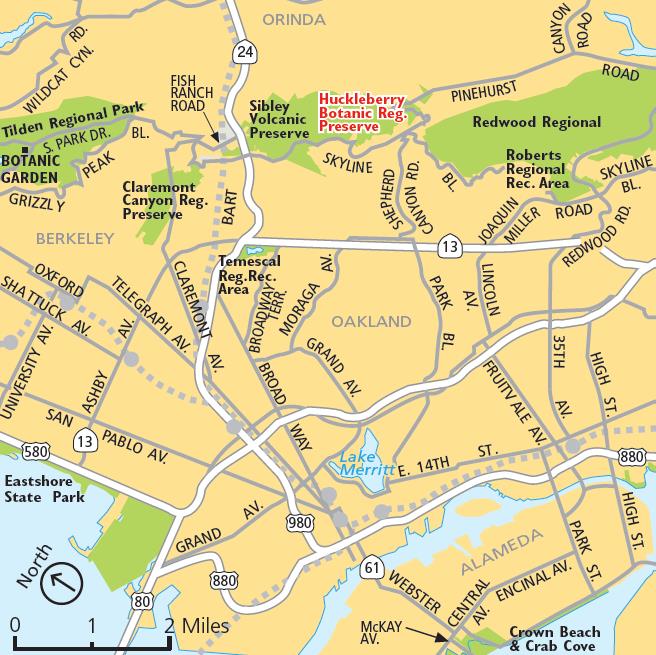 The object of this hike is to educate our Scouts about the different plants and trees that are found within the preserve, this is why the estimated time is 2 hours for a 1.7 mile hike. The guide book will help in our discussions with the Scouts of the various plants and trees found in the Huckleberry Botanic Regional Preserve. An unabbreviated version is found in the East Bay Trail Map for are provided here in for the scouts to use for identification.