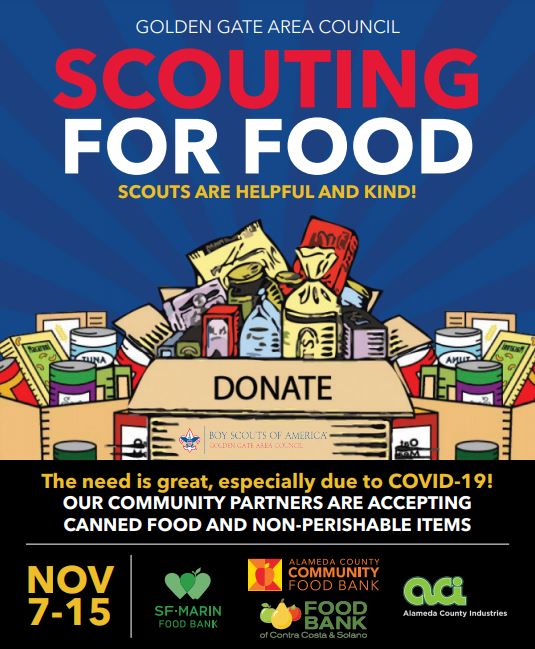 We need your help! The need is great, especially due to COVID-19! Pack 1776 will be accepting canned food and non-perishable items to be distributed to various food banks across the Bay Area. Because of COVID-19, we will not be distributing door hangers nor collecting food items. Instead, we are asking the community to donate food at a central location. From November 3 to 13, food can be dropped off in the marked bin in front of the Coyote Creek Elementary School main office between 8:30am and 3:30pm.
Food items we need: Protein items like canned tuna, ham, sardines and SPAM, as well as peanut butter are greatly needed. Do not donate glass objects and food that will perish soon.
What you can do & how you can earn a patch
What you can do: Please help spread the word to your neighbors!
If you donate five food items you will receive this Scouting for Food patch. To earn the patch, send an email to Cubmaster@pack1776.com after you have dropped off your donation.
For any questions please email: Cubmaster@pack1776.com.