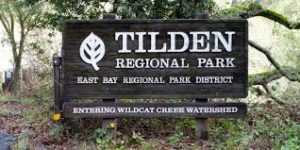 Date: Saturday, October 28, 2017
Time: 3 pm to 8 pm
Location:  Tilden Regional Park, 2501 Grizzly Peak Boulevard, Orinda, CA 94563. Meet at Wildcat View Group Camp (near Tilden Nature Area Environmental Education Center and Tilden Little Farm).
Come join us this Saturday for the Pack 1776 Outdoor Pack Meeting and optional fall camping at Tilden Regional Park, Wildcat View Group Camp (near Tilden Nature Area Environmental Education Center and Tilden Little Farm). The weather's going to be great and we have a fun, action packed agenda. Scouts should arrive in Class A uniform with Class B shirt underneath. 
As a thank you for such a successful popcorn sale, our Pack is paying for all the food, materials and camping fees. Please help us plan for this event by clicking on the shared document (different from evite) and let us know 1) if you're coming or not, 2) if you're camping overnight and 3) what's your food preference.
Everyone should bring a refillable water bottle, flashlight, folding chair, and sun protection. Wear sturdy shoes for hiking. Bring warm clothes as it may get cold after dark.
For those staying overnight, you must have your own tent and sleeping bag. Please refer to the Outdoor Essentials on what to pack.
During the evening campfire, we'll watch skits, play games, roast marshmallows and tell stories. We encourage all scouts to buddy up and perform a skit. Search online under "cub scout skits" for ideas.
In order to have a fun and successful camping trip, we need everyone's help. If you see an opportunity, jump-in! Also, if you see scouts doing something dangerous, wandering away from our group, hurting the environment, or being disrespectful to another, please stop them immediately. Don't wait for a uniformed leader (who are parent volunteers like you) to get involved.
Budget 60 minutes to get to the camp site. The address is 2501 Grizzly Peak Boulevard, Orinda. The best route is to take 24 West and exit at Fish Ranch Road. Turn right onto Fish Ranch Road and take the 1st right onto Grizzly Peak Blvd. Follow the signs.
DO NOT park by the Little Farm area if you plan to leave at 8:30 PM on Saturday. The gate locks at sunset and your car will be trapped. Instead, park at the Lone Oak Road parking area then walk up Loop Road to join us at Wildcat View Group Camp. Parking is very limited, PLEASE CARPOOL!!!
If you're camping, you can drive your car up to the camp site, offload your gear, and then return to the parking area. It's a narrow one lane road, so we need volunteers to help direct traffic.
Here's the link to the volunteers signup.
Here's our schedule:
Saturday:
3:00 to 4:00 - Arrive and set up camp

3:30 to 4:00 – Feed farm animals (Pack will provide lettuce and celery)

4:00 to 5:00 – Pack hike option 1. Easy 2 mile loop, great for younger scouts.  

4:00 to 5:30 – Pack hike option 2. More challenging 3 mile hike to Wildcat Peak for a great view of the bay. Great for Webelos!

5:00 to 6:00 – Cook dinner, scavenger hunt, games

6:00 to 7:00 – Free dinner: hot dogs, veggie burgers, chips, and salad. Be sure to note your preference!

7:00 to 8:00 - Campfire, skits, games, and snacks

8:00 – Non-campers depart
Sunday:
7:00 - Start campfire, prepare breakfast

7:45 - Free breakfast: muffins, eggs and cheese burritos, hot chocolate, instant coffee

8:30 - Morning hike and activities

11:00 - Closing Ceremonies, break camp
12:00 – All must leave camp